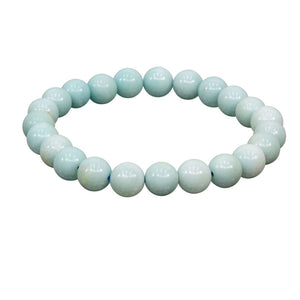 Amazonite Round Bead Bracelet (8mm)
A beaded Amazonite bracelet on an elastic cord, perfect for layering or wearing by itself. One size fits most. Beads measure approximately 8mm in diameter.
Amazonite is used in crystal healing to promote creative expression, confidence, and self-love. Like the legendary women warriors, Amazonite has an energy that can be both nurturing and fierce.