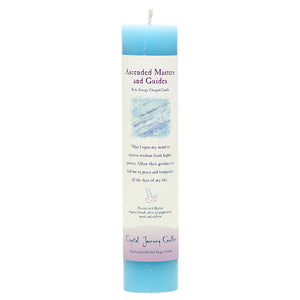 Ascended Masters and Guides Pillar Candle by Crystal Journey
Use this charged and blessed pillar candle to seek the support and guidance of the ascended masters and spirit guides.
Affirmation: "May I open my mind to receive wisdom from higher powers. Allow their guidance to lead me to peace and tranquility all the days of my life."
Fragrance notes: Dragon's blood, olive oil, peppermint, musk, and saffron
Dimensions: 7 inches (height) x 1.5 in (diameter)