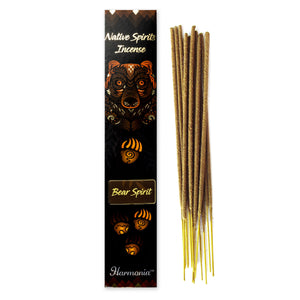 Bear Spirit (Sandalwood) Incense by Native Spirits
Revered by most Native American tribes, the Bear is an animal of singular strength, courage, and adaptability. The Bear is thoughtful and independent, with the ability to protect and heal itself and its family. In some traditions, the Bear is symbolic of the Great Spirit, the creator and master of the universe. Celebrate the Bear Spirit with this hand-rolled Sandalwood incense. 

Approximately 10-12 sticks per 15g box.