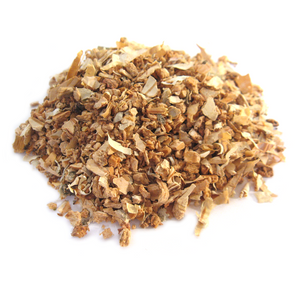 Birch Bark (1 oz)
Birch bark comes from the outer layer of the Birch tree. Birch is known in many traditions as a Goddess tree, the White Lady of the Forest. Because it is one of the first trees to produce new leaves after the winter, Birch symbolizes birth and renewal.
Birch bark has been used medicinally for centuries, as it contains a natural form of aspirin. Ritually, Birch is used for new beginnings, psychic protection (especially of children), and inner strength.
1 ounce cut and sifted Birch bark (Betula pubescens) by weight (excluding packaging). Sold as a botanical curio only (not a substitute for medical, legal, or other professional advice).