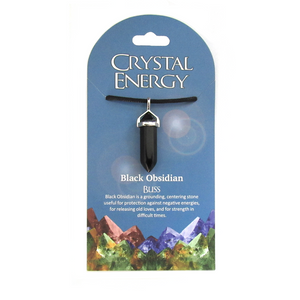 Black Obsidian (Bliss) Crystal Energy Pendant
Black Obsidian is a grounding, centering stone useful for protection against negative energies, for releasing old loves, and for strength in difficult times. Made in the USA. Lead-free pewter with six-sided gemstone point. 1.5 inches.

Crystal Energy pendants are perfect for collecting, crystal magic, and gift-giving. Each comes on a display card.