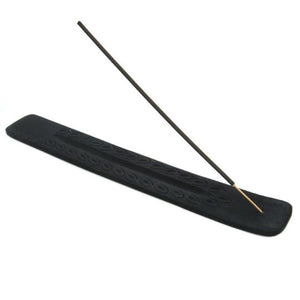 Black Wood Ash Catcher
The simplest way to keep your favorite stick incense under control. The curved wooden tray catches ashes, and the classic black finish looks great in your home or altar space. 10 inches in length. (Incense is not included.)

This item is intended for incense sticks--do not use to burn charcoal or cone incense.