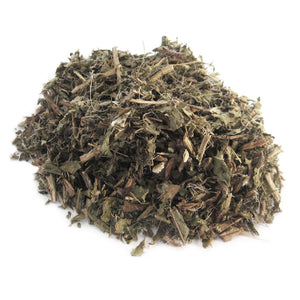 Blessed Thistle (1 oz)
As its name suggests, Blessed Thistle is a humble ground plant with a holy reputation. In medieval Europe it was thought to be a cure for plague. Used to boost healing magic, counteract jinxes, and create cleansing baths and incenses. It is a bitter, Masculine herb whose attributions are Mars, Aries, and Fire.
1 ounce cut and sifted Blessed Thistle (Cnidus benedictus) by weight (excluding packaging). Sold as a botanical curio only (not a substitute for medical, legal, or other professional advice).