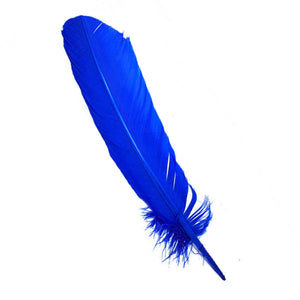 Blue Feathers (Package of 10)
A set of 10 blue feathers to suit your magical needs! Make a feather quill for writing out your spells and charms. Use it on your altar as a smudging feather. Or put the finishing touch on a hat or costume.
Each feather is made by Nature and colored by humans. Please allow for slight variation in color, texture and size.
Material: Turkey wing feather (dyed)
Dimensions: Approx. 11-12 in (length)