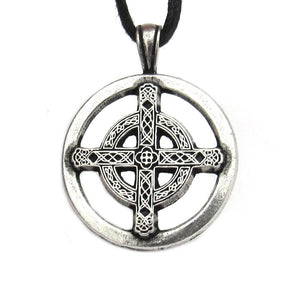 Celtic Harmony Unity of Male & Female Amulet
The Celtic Harmony pewter collection is inspired by the wisdom and sacred symbols of the ancient Celts. The Unity amulet represents the world axis, spiritual bridge between Heaven and Earth. The cross within the circle unites the principles of male and female.
Made in USA. Includes a black cotton cord. Pewter. Measures 1.5 inches (height), 1.25 inches (width).