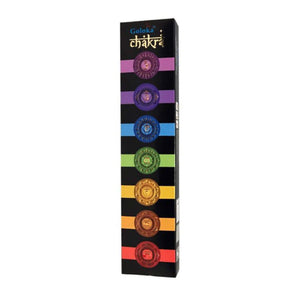 Chakra Incense Sticks (15g) by Goloka
An uplifting incense specially blended for yoga, meditation, and chakra balancing. Goloka uses the finest Indian spices, herbs, floral extracts, exotic oils, and wood powders to create an incense full of positive energy and unparalleled fragrance.

This hand-rolled incense is packed by weight (approximately 10-12 sticks per 15g box).