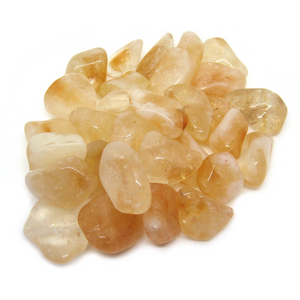 Citrine (Tumbled) - 1 lb
Citrine is a member of the Quartz family of minerals. Golden and sparkling, Citrine is said to bring the solar qualities of warmth and happiness to the wearer. Because Citrine resonates with the Solar Plexus Chakra, it stimulates vitality, willpower, and personal strength. Citrine is also used in magic for positivity, prosperity, and good fortune.

1 lb bag tumbled Citrine (sold by approximate weight, not stone size or count).
Origin: Brazil (heat-treated)