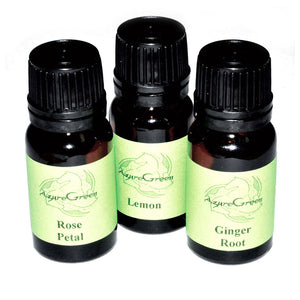 Citronella Essential Oil (2 dram)
Obtained by processing leaves and stems of Citronella grass (Lemongrass), Citronella essential oil has a lemony, herbal fragrance. Perhaps most best known for its ability to help repel insects, Citronella is also of great use upon the altar. There, it can be of great use within your rituals as an anointing oil that can aid in empowering spells of cleansing and consecration or in protective spells of warding. 2 dram all-natural pure essential oil in an amber glass bottle.
AzureGreen's house brand of essential oils are a high-quality, economical product for your ritual crafts or aromatherapy. Use for massage or body work (dilution recommended), create your own scented candles, anointing oils, or diffuser blends. For external use only. (Do not ingest essential oils). Always cruelty-free and made in the United States.