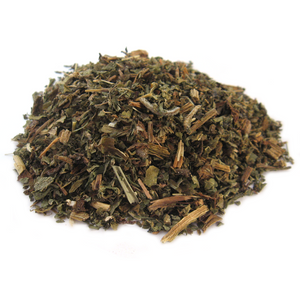 Comfrey Leaf (1 oz)
Comfrey is a versatile herb with many folkloric uses. From the Middle Ages, it has been used in balms and salves to promote healing and good health.

Comfrey is known as the herb of both travelers and gamblers. When carried, it is supposed to ensure safe journeys and help one prosper in games of chance. A sachet of Comfrey leaf is a traditional charm against ill-wishes and thievery.

1 ounce cut and sifted Comfrey leaf (Symphytum officinale) by weight (excluding packaging). Sold as a botanical curio only (not a substitute for medical, legal, or other professional advice).