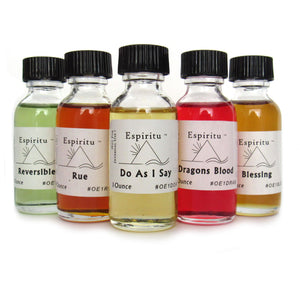 Court Oil (1 oz) by Espiritu
A ritual oil to help tilt the scales of justice in your favor. Use Espiritu Court Oil to dress candles and lucky charms when working magic for your best possible outcome. Anoint your hands and brow on your court day. 1 ounce glass bottle. For external use only.
About Espiritu Oil
Colorful and economical, these ritual oils have a variety of uses. Many customers swear by them! Dress candles, anoint charms and talismans, or wear as a personal perfume to achieve your goal. We carry many of the most popular varieties to help you build your ritual oil collection.