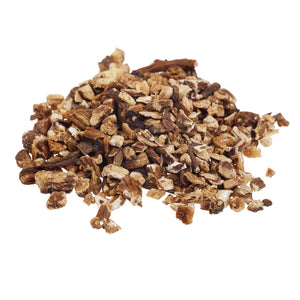 Dandelion Root (1 oz)
The humble Dandelion is associated with many myths and legends. They stand for resilience, strength, wishes, luck, happiness. Dandelions are considered "weeds" to some, but the plant has many culinary and medicinal uses. Magical uses for Dandelion root are for sleep, dreams, increasing psychic abilities, and calling spirits.
1 ounce cut and sifted Dandelion root (Taraxacum officinale) by weight (excluding packaging). Sold as a botanical curio only (not a substitute for medical, legal, or other professional advice).