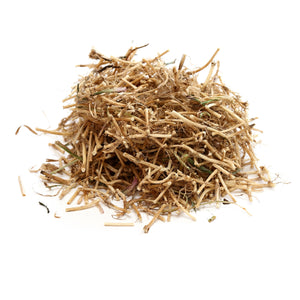 Dog Grass Root (1 oz)
A medicinal herb of old Europe, once used to treat illness in dogs. In magic practices it can be used to dominate a lover, draw a lover, remove depression, and in spells for enemies. Its other common name, Couch Grass, refers to the herb's reputation as an aphrodisiac.
1 ounce cut and sifted Dog Grass Root (Agropyron repens) by weight (excluding packaging). Sold as a botanical curio only (not a substitute for medical, legal, or other professional advice).