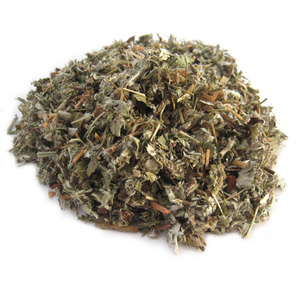 Five Finger Grass (1 oz)
Five Finger Grass, also known as Cinquefoil or Potentilla, is a versatile magickal herb. Truly an all-purpose ingredient, Cinquefoil's five leaves are said to stand for love, money, health, power, and wisdom. Carry some in a sachet or bottle to possess these qualities. Also used for spells of protection and blessing.

1 ounce cut and sifted Five Finger Grass (Potentilla erecta) by weight (excluding packaging). Sold as a botanical curio only (not a substitute for medical, legal, or other professional advice).