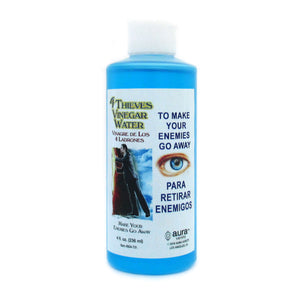 Four Thieves Vinegar Water (4 oz)
A magical water/wash based on the legendary Four Thieves vinegar. Traditionally used to keep away enemies or undesirable people. Suggested uses: Anoint protective charms and talismans. Dress candles and mojo bags. Add to floor washes and use to wash the front doorstep.

4 oz plastic bottle. Not for food use. Shake well before using. Label design may vary.