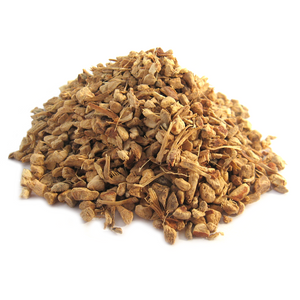 Galangal Root (1 oz)
Galangal is an Eastern root with a spicy fragrance somewhere between Western ginger and mustard. It is a masculine herb attributed to Mars and the element of Fire. Galangal is used to draw good luck, increase psychic powers, and help tip the scales in legal matters. It may be used to add a burst of fiery energy to any working.

In the South, Galangal is also known as "Low John" or "Chewing John." Chewing the root is supposed to help bring about a favorable result in court.

1 ounce cut and sifted Galangal root (Alpinia galanga) by weight (excluding packaging). Sold as a botanical curio only (not a substitute for medical, legal, or other professional advice).