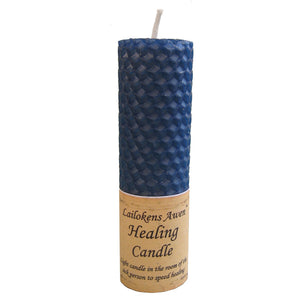 Healing Beeswax Candle by Lailokens Awen
Speed up the healing process with this ritual candle in restful blue. It's used to direct restorative energy toward yourself or another person who needs it. Healing candles are made on the day of Mercury and the hour of the Sun.
Candle measures approximately 4 1/4 inches tall and 1 1/4 inches in diameter. Handcrafted using Canadian beeswax and organic essential oils. Color may vary slightly.