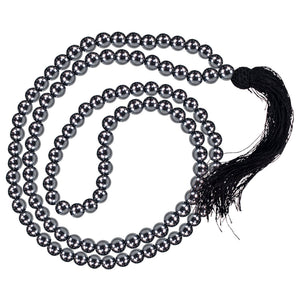 Hematite Mala Prayer Beads
Count your mantras during your next meditation using this Hematite beaded prayer mala (japamala) necklace. Heavy to hold and containing a high percentage of iron, Hematite is said to be grounding and protective.
This mala contains 108 Hematite (manufactured) round beads with a black tassel. Beads measure approximately 8mm (diameter).