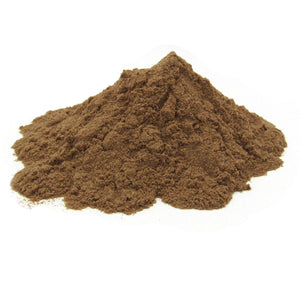 Horny Goat Weed Powder (1 oz)
A powdered version of the medicinal herb with the colorful name of Horny Goat Weed. In magic it is used in spells and charms for sex and attraction, and to honor the Horned God and bring his energies into rituals.
1 ounce Horny Goat Weed powder (Epimedium grandiflorum) by weight (excluding packaging). Sold as a botanical curio only (not a substitute for medical, legal, or other professional advice).