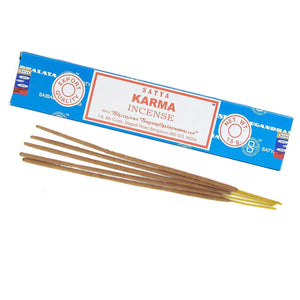 Karma Incense Sticks (15g) by Satya
A soft and soothing floral incense from the makers of Nag Champa. Karma by Satya is a fragrance designed for gentle contemplation and refreshing the mind, body, and spirit. Musky and sweet with a flowery Plumeria top note.

This hand-rolled incense is packed by weight (approximately 10-12 sticks per 15g box).