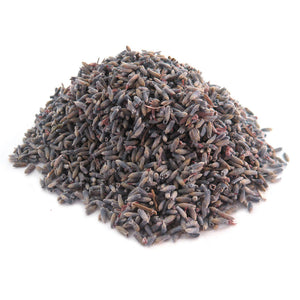 Lavender Flower (1 oz)
A world-renowned herb of relaxation, cleansing, and blessing. With its fresh, herbal aroma. Lavender is a beautiful and fragrant addition to all your botanical and magical crafts.

1 ounce cut and sifted Lavender (Lavandula angustifolia) by weight (excluding packaging). Sold as a botanical curio only (not a substitute for medical, legal, or other professional advice).