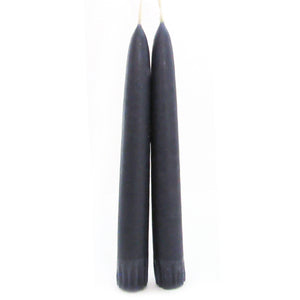 Old-Fashioned Taper Candle Pair (Dark Blue)
A pair of dark blue dipped candles with cotton wicks still joined in the middle. These old-fashioned candles are perfect for home decor, rituals, or to add a romantic touch to your next dinner party. Each candle measures approximately 7 inches long and 3/4 inch wide, and will burn for 6-7 hours if properly trimmed and leveled.

Handmade in the US. Unscented.