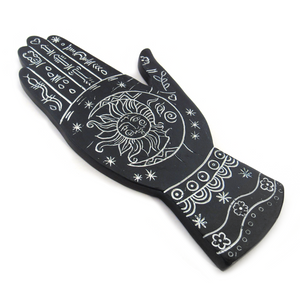 Palmistry Hand Incense Burner
A slate-colored incense burner in the shape of a mystical palmistry hand. A hole in its center will hold your incense stick. Measures 7.5 inches (length) x 3.5 inches (width), .5 inch (thickness).

This item is intended for incense sticks--do not use to burn charcoal or cone incense.