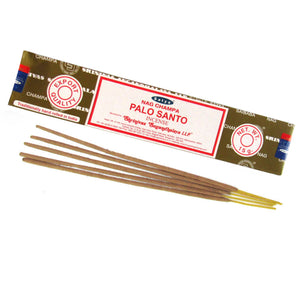 Palo Santo Incense Sticks (15g) by Satya
A smooth and uplifting Palo Santo incense from the makers of Nag Champa. Crafted in the traditional Indian masala style (with real herbs, oils, and fragrant wood powder), Palo Santo by Satya is ideal for many uses, including meditation, relaxation, and cleansing.

This hand-rolled incense is packed by weight (approximately 10-12 sticks per 15g box).