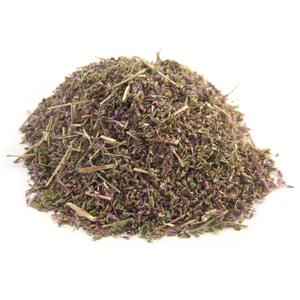 Pennyroyal Leaf (1 oz)
A member of the mint family, Pennyroyal is used in charms for patience, tranquility, and endurance. Use to rid oneself of negative thoughts, and to defuse uncomfortable situations. Pennyroyal is thought to be a powerful guardian and useful in protective and warding charms. Do not use Pennyroyal if pregnant or nursing.
1 ounce cut and sifted Pennyroyal leaf (Mentha pulegium) by weight (excluding packaging). Sold as a botanical curio only (not a substitute for medical, legal, or other professional advice).