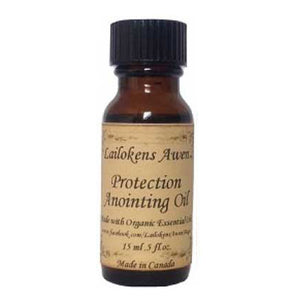 Protection Anointing Oil by Lailokens Awen (15 ml)
A ritual oil formulated for protection against physical harm and psychic attack. Anoint protective charms and talismans, spell candles, exterior doors and windows, or the body to ward off danger.
15 ml (approx. 1/2 oz) fine anointing oil in a recyclable glass bottle. Made on the day and in the hour of Mars.