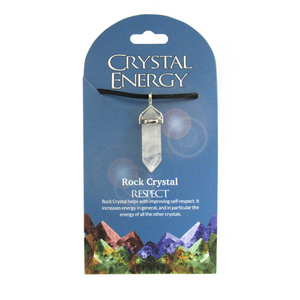 Rock Crystal (Respect) Crystal Energy Pendant
The bright, cleansing energy of Rock Crystal (Clear Quartz) will aid you in amplifying respect and personal power. Made in the USA. Lead-free pewter with six-sided gemstone point. 1.5 inches.

Crystal Energy pendants are perfect for collecting, crystal magic, and gift-giving. Each comes on a display card.