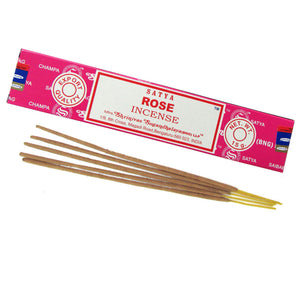 Rose Incense Sticks (15g) by Satya
Sweet and alluring roses are the center of this premium stick incense. A romantic, relaxing fragrance from the makers of Nag Champa.

This hand-rolled incense is packed by weight (approximately 10-12 sticks per 15g box). Sold individually per box (there are 12 boxes in a full case).