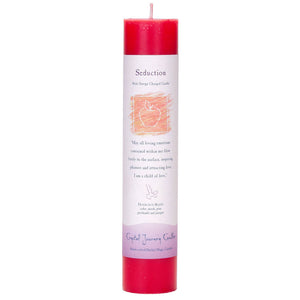 Seduction Pillar Candle by Crystal Journey
Harness your seductive mojo to tempt and treat! This specially blended and charged candle is ideal for your magic of sex and love.
Affirmation: "May all loving emotions contained within me flow freely to the surface, inspiring pleasure and attracting love. I am a child of love."
Fragrance notes: Cedar, musk, pine, patchouli, juniper
Dimensions: 7 inches (height) x 1.5 in (diameter)