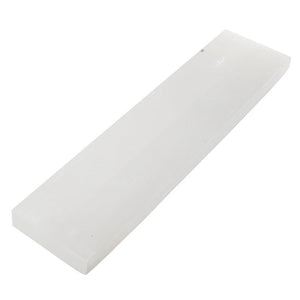 Selenite Charging Plate (Large)
Cleanse, charge, and amplify your favorite crystals with this rectangular Selenite charging plate. It measures approximately 8 inches long and 2 inches wide.
Selenite is a variety of the mineral Gypsum. It is known as the stone of clarity, and is renowned by crystal lovers for its high vibrational frequency and peaceful energy. Do not get Selenite wet as water will cause it to break down. Sizes, shapes and inclusions vary slightly in this natural stone item.