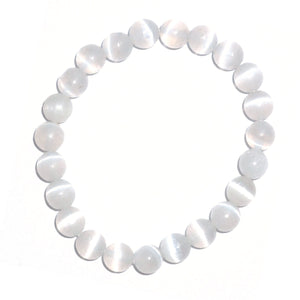 Selenite Round Bead Bracelet (8mm)
A beaded Selenite bracelet on an elastic cord, perfect for layering or wearing by itself. One size fits most. Beads measure approximately 8mm in diameter.
Selenite is a variety of the mineral Gypsum. It is known as the stone of clarity, and is renowned by crystal lovers for its high vibrational frequency and peaceful energy.