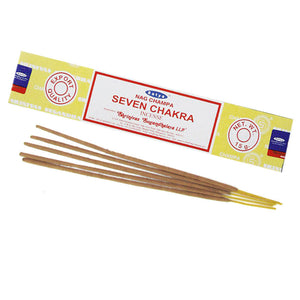 Seven Chakra Incense Sticks (15g) by Satya
Calming and energizing, Seven Chakra is a light, citrus-infused scent from the makers of Nag Champa. Perfect for meditation and chakra balancing.

This hand-rolled incense is packed by weight (approximately 10-12 sticks per 15g box). Sold individually per box (there are 12 boxes in a full case).