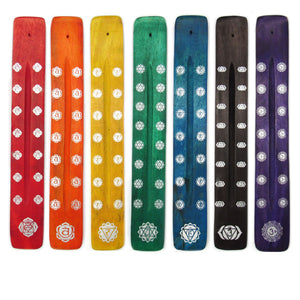 Seven Chakras Ash Catchers (Set of 7)
A set of 7 colorful wood ash catchers, each painted in silver with a chakra symbol. A wonderful addition to your meditative or yoga practice! 10 inches in length.
Handmade--please expect slight variations in color and decoration. This item is intended for incense sticks. Do not use to burn charcoal or cone incense.