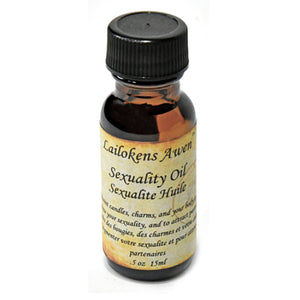 Sexuality Anointing Oil by Lailokens Awen (15 ml)
An ritual oil to enhance sexual charm, prowess, and desire. Anoint love-drawing candles, charms and talismans, or wear as a perfume to attract a lover. From Lailokens Awen.
15 ml (approx. 1/2 oz) fine anointing oil in a recyclable glass bottle. Made on the day of Mars and in the hour of Venus.