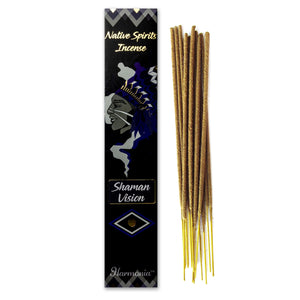 Shaman Vision (Lavender) Incense by Native Spirits
The Shaman is a messenger between worlds, one whose quest for understanding can benefit the entire tribe. Embark on your own vision quest, as Native American Shamans have done for centuries. The cleansing and uplifting scent of Lavender is the basis of this Shaman Vision hand-rolled incense.

Approximately 10-12 sticks per 15g box.