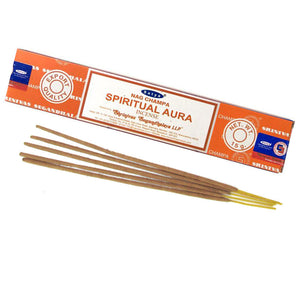 Spiritual Aura Incense Sticks (15g) by Satya
A soft blissful scent from the makers of Nag Champa. Spiritual Aura by Satya will cleanse your mind and body in preparation for meditation or spiritual practice. The fragrance is clean White Sandalwood laced with fresh Lavender blossom.
This hand-rolled incense is packed by weight (approximately 10-12 sticks per 15g box).