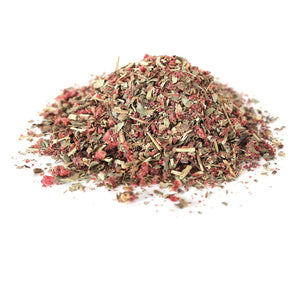 Strawberry Leaf (1 oz)
The common garden plant, beloved for its beauty and sweet flavor. In magic, Strawberry leaves are associated with luck, love, desire, and fertility. Attributed to Venus and the element of Water. Carry a bit in a locket or charm bag to attract admiration and good fortune.
1 ounce cut and sifted Strawberry leaf (Fragaria vesca) by weight (excluding packaging). Sold as a botanical curio only (not a substitute for medical, legal, or other professional advice).