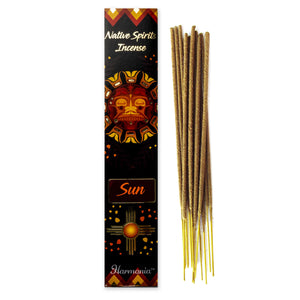 Sun (Ylang Ylang) Incense by Native Spirits
The Sun is sacred in Native American traditions for giving light, warmth, and life to all things. It is an important symbol in all tribes, and is revered as the Earth Guardian of the daytime. The Sun brings abundance and hope that is renewed each season. The bright and tropical scent of Ylang Ylang blossoms is the basis of this premium hand-rolled incense.

Approximately 10-12 sticks per 15g box.