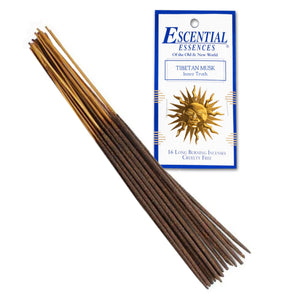 Tibetan Musk Incense Sticks by Escential Essences (Package of 16)
A customer favorite for years and years! Escential Essences incense sticks are slow-burning and long-lasting. They offer traditional and exotic scents made with the finest fragrance oils. Always handmade in the USA and cruelty-free.
The warm and earthy fragance of Tibetan Musk, perfect for deep meditation and soul-seeking. Package of 16.