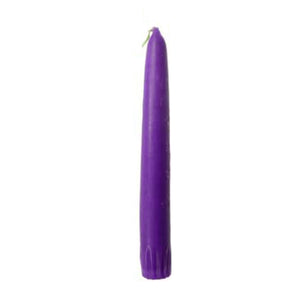 Vision Ritual Candle
Helping to provide clarity of vision, inspire creativity, and help you to see all possibilities, the Vision ritual candle has been charged with energy and sacred oils for this purpose. Candle measures approximately 7 inches long. Remove packaging and trim wick before burning.
Our charged and anointed spell candles will help jumpstart your personal rituals of growth and gain. Each hand-dipped taper is ritually consecrated, anointed with oils, and inscribed with Theban runes by a powerful New England witch.