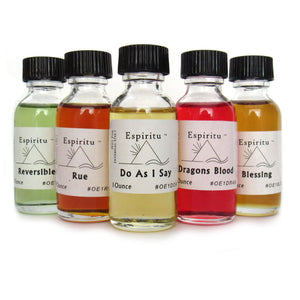 White Sage Oil (1 oz) by Espiritu
White Sage Oil by Espiritu is most often used for cleansing, blessing, and removing negative influences. For external use only.
About Espiritu Oil
Colorful and economical, these ritual oils have a variety of uses. Many customers swear by them! Dress candles, anoint charms and talismans, or wear as a personal perfume to achieve your goal. We carry many of the most popular varieties to help you build your ritual oil collection.