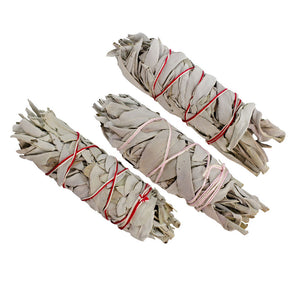 White Sage Bundles (Package of 3)
Cleanse and purify your home or ritual space with the refreshing fragrance of White Sage! These hand-tied, tightly packed sage bundles are handcrafted in the US from the finest quality California White Sage. Many customers prefer this small size bundle for its portability and ease of use.
You will receive a package of three sage bundles, each measuring about 3.5-4 inches long. Thread color may vary.