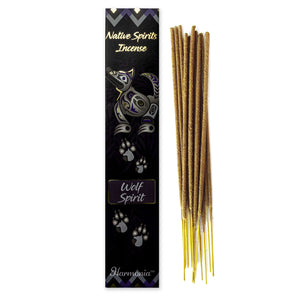 Wolf Spirit (Frankincense) Incense by Native Spirits
Of all of North America's land animals, the Wolf is the most accomplished hunter. Among Native American tribes, the Wolf is respected for its cunning, loyalty, and strong family ties. Celebrate the courage and strength of the Wolf Spirit with this hand-rolled Frankincense incense. 
Approximately 10-12 sticks per 15g box.