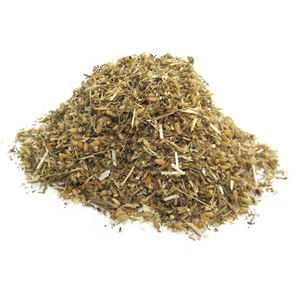 Yarrow Flower (1 oz)
Yarrow has many magical uses, including love, protection, divination, and adding potency to various spells and charms.

The Chinese used Yarrow stalks for I Ching readings, and the Saxons wore amulets of Yarrow to ward off evil luck. The Greeks associated Yarrow with strength and courage. Placing a sachet of Yarrow under your pillow is said to bring dreams of future love, or keep a current lover's favor.

1 ounce cut and sifted Yarrow flower (Achillea millefolium) by weight (excluding packaging). Sold as a botanical curio only (not a substitute for medical, legal, or other professional advice).